23 Jun 2022
Outsourcing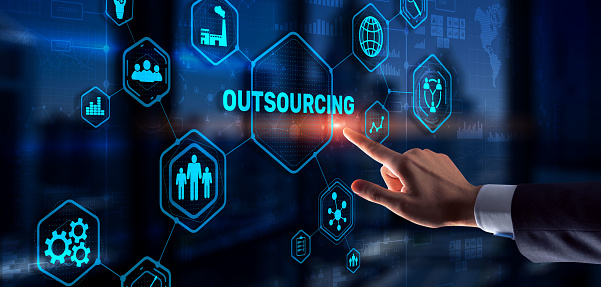 Why cooperate with outsourcing Web-Development companies?
Being a business owner you may come across some barriers over your business website or you may need some additional IT support. As it is known, leading a business is hard; you have a lot of responsibilities and a full plate on most days. Instead of stretching yourself, or your staff by doing web-development, you can outsource it. A good IT support company is integral to the success of your business. It will be able to ensure that your IT services run smoothly with the absolute minimum of down time, or if you haven't got a website yet, to provide you with an inviting one, which can keep you from costing your business leads, annoyed visitors, and ruined search rankings. So thankfully, you can reach out to an outsourcing Web-Development company.
Why outsourcing?
One of the largest reasons that companies choose to outsource labor force is that outsourcing allows you to control costs. From startups to corporations, every project has its budget. And the budgets have limits. Outsourcing Web-Development services are cost-effective. While outsourcing to a Web-Development company you only pay for the time used. So it's a good idea, if you need to cut some expenses to reach your business goals, or if you just want to save up some money. First, the fee in hourly rates of developers in various locations can be significantly different. For example, you can pay $150 per hour in the U.S., while for the same job in Eastern Europe you'd pay only $35-$50 per hour or even less, and that without losses on the quality. Also you can manage to avoid paying for: annual salaries (or raises), ongoing training on the latest technologies, Web Development and Internet Marketing Tools and Software, etc.
Outsourcing Web-Development Services are not only cost-effective but also time saving. While outsourcing your software development to a team of experienced programmers, QA specialists and project managers, you can focus on core business processes you might have neglected otherwise. Parallel to that your tech partner will manage the development and keep you in touch with the progress. So, it gives you the opportunity to dedicate your time to other important efforts such as: customer care, sales, marketing,financial strategy, etc. At the close, outsourcing Web-Development company is a great option for companies of all sizes looking to cut development costs, concentrate on core business activities, and having your IT services all done correctly and properly!